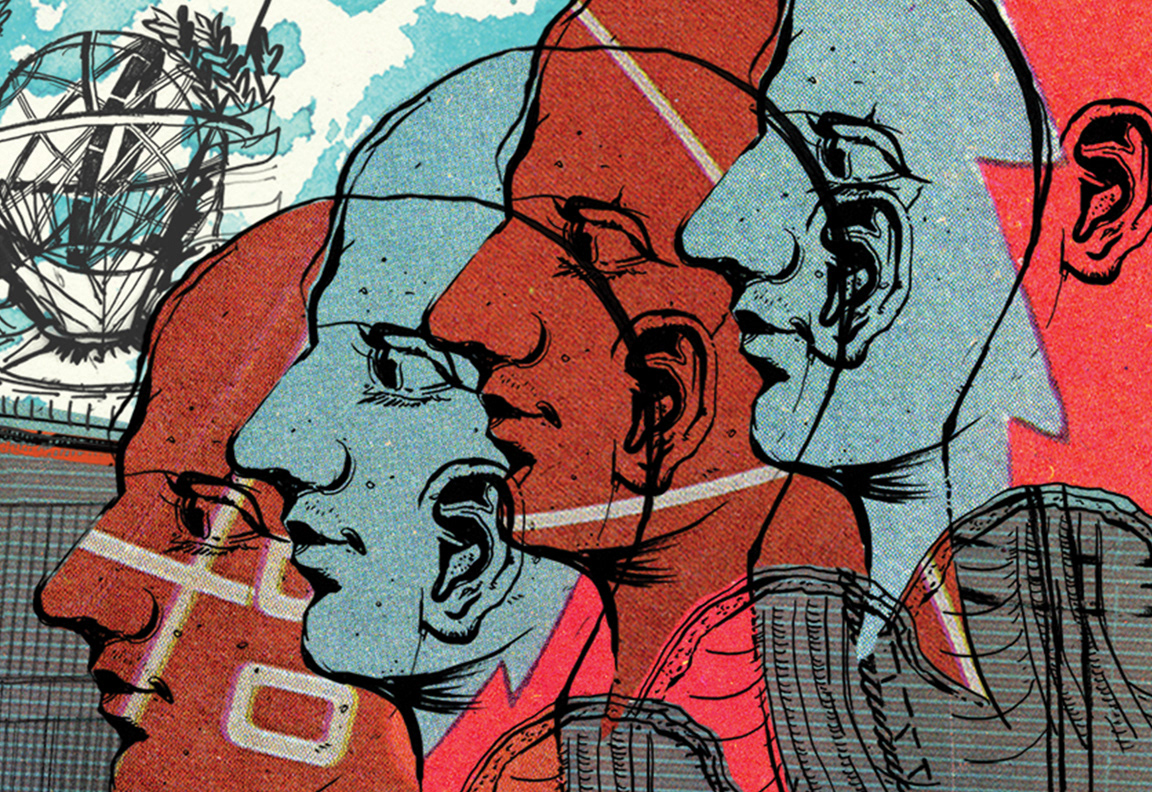 I created interactive projection designs for a Juilliard Music and Technology Center production of Igor Stravinsky's

Histoire du Soldat.

The play is a Faustian tale about a soldier who trades his fiddle to the devil in return for a book that predicts the future of the stock market. 
Working with director Yara Travieso, I composed mid-20th-century-propaganda-inspired images that are projected onstage and evolve into simple animations that incorporate live-action footage.
The production premiered at the Bowdoin International Music Festival in 2010, and an excerpt was shown at the 2010 Juilliard Convocation. Most recently, it was staged for the opening night of the 2011 Beyond the Machine Festival at Lincoln Center for the Performing Arts.