AME Church Social Justice Forum
Illustrations to represent themes explored by distinguished speakers in a social justice forum at the African Methodist Church Bicentennial Conference in Philadelphia, PA. 
Theme 1: The historical challenge of slavery and the contemporary challenge of mass incarceration.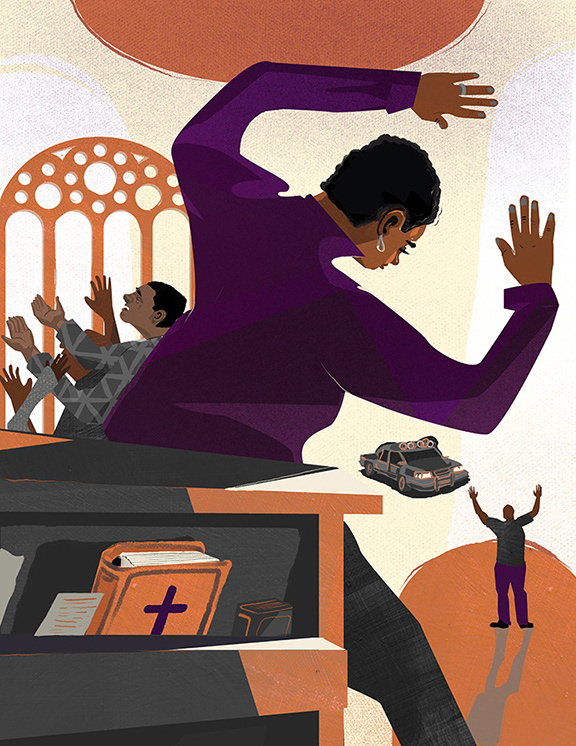 Theme 2: The historical and contemporary call for Black Churches to be focused on social justice agendas and the movements for Black lives.
Theme 3: AME history of women in ministry and contemporary challenges of gender and sexuality facing Black churches including the AME Church.